Others - Salutations to Rudra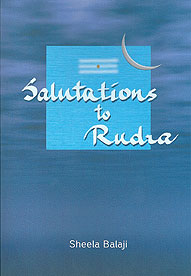 Salutations to Rudra
ISBN
:
978-93-80049-82-3
Author
:
Sheela Balaji
Pages
:
99 Pages
Dimensions
:
140mm X 180mm
Cover
Softbound
Language
:
English
Price
:
Rs. 100
"A literal translation can never capture all that the hymn inspres.
The translator has to let go the terseness of prose and take to free style,
giving expression to the grasp of every line ..."

Swami Dayananda Saraswati


You can buy the books by making payment by Demand Draft,
Cheque or Money Order.
Click here to view more details.