Essays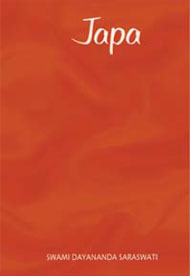 Japa
ISBN
:
978-81-906059-9-1
Author
:
Swami Dayananda Saraswati
Pages
:
38 Pages
Dimensions
:
140mm x 210mm
Language
:
English
Price
:
Rs. 20
"There is space between the role and the person. But it is not spatial. Role-playing without losing self-awareness is possible through sādhana backed by knowledge. Japa is the sādhana."

You can buy the books by making payment by Demand Draft,
Cheque or Money Order.
Click here to view more details.


More Books on this Subject