Stotra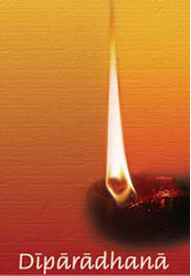 Diparadhana
ISBN
:
978-81-906059-0-8
Author
:
Swami Dayananda Saraswati
Pages
:
196 Pages
Dimensions
:
140mm x 210mm
Language
:
English
Price
:
Rs. 125
"This is a very useful handbook for daily recitation at home. With all the Vedic hymns (with marks of svaras) and prayer verses that are chanted and recited at Ārsa-Vidyā temples, this book is very useful to follow closely and learn the daily rituals in our and other traditional Śiva temples."

You can buy the books by making payment by Demand Draft,
Cheque or Money Order.
Click here to view more details.


More Books from 'Stotra' Category