Moments with Oneself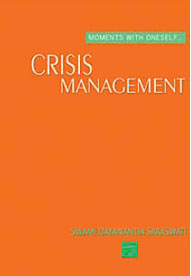 Crisis Management
ISBN
:
978-81-904203-8-9
Author
:
Swami Dayananda Saraswati
Pages
:
40 Pages
Dimensions
:
140mm x 210mm
Language
:
English
Price
:
Rs. 100
"You cannot manage a crisis unless you are together as a person. You are mature as a person and that maturity calls for the recognition of a power other than yourself. Accepting one's limitations gracefully, doing what one needs to do makes one an effective person to face any crisis."

You can buy the books by making payment by Demand Draft,
Cheque or Money Order.
Click here to view more details.