Moments with Oneself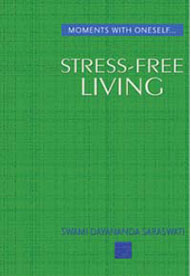 Stress-Free Living
ISBN
:
978-81-906059-3-9
Author
:
Swami Dayananda Saraswati
Pages
:
31 Pages
Dimensions
:
140mm x 210mm
Language
:
English
Price
:
Rs. 100
" Physical fatigue will go away with adequate rest and sleep. But emotional stress has no cure. Inappropriate attitudes and lack of understanding of some critical topics cause stress. So, a cognitive change will make your life stress-free by not letting in stress."

You can buy the books by making payment by Demand Draft,
Cheque or Money Order.
Click here to view more details.