Essays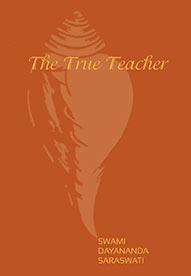 The True Teacher
ISBN
:
978-93-80049-79-3
Author
:
Swami Dayananda Saraswati
Pages
:
24 Pages
Dimensions
:
100mm x 200mm
Language
:
English
Price
:
Rs. 20
"A teacher is not a professional for he/she has no clients, only students. Teacher-student relationship is one like even mother-child relationship. That means, the teacher cares. This caring for the student makes a teacher real."

Swami Dayananda Saraswati

You can buy the books by making payment by Demand Draft,
Cheque or Money Order.
Click here to view more details.


More Books on this Subject