Prakaraṇa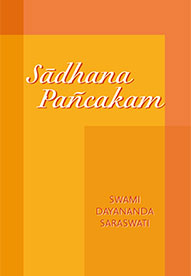 Sādhana Pañcakam
ISBN
:
978-93-80049-84-7
Author
:
Swami Dayananda Saraswati
Pages
:
165 Pages / Softbound
Dimensions
:
140mm X 210mm
Language
:
English
Price
:
Rs. 200
What makes one ready to receive the knowledge unfolded by Vedānta is sādhana, the means. And the means constitute many steps. This pañcakam, set of five verses, unfolds those steps and also the vision.

Swami Dayananda Saraswati

You can buy the books by making payment by Demand Draft,
Cheque or Money Order.
Click here to view more details.


More Books in this Category