Sanskrit (Translated)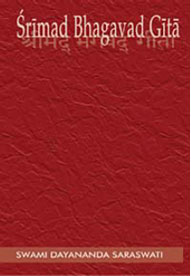 Srimad Bhagavad Gita
ISBN
:
978-81-903636-8-6
Author
:
Swami Dayananda Saraswati
Pages
:
280 Pages
Dimensions
:
140mm x 210mm
Language
:
English
Price
:
Rs. 200
"The reading of the Bhagavad Gita verses with meaning should be looked upon as a part of one's daily prayer. One can easily cover one chapter in a sitting, daily. This inspiring routine will make this book your unfailing companion."

You can buy the books by making payment by Demand Draft,
Cheque or Money Order.
Click here to view more details.


More Books on this Subject