Public Talks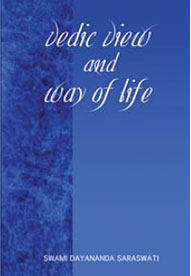 Vedic View and Way of Life
ISBN
:
978-93-80049-00-7
Author
:
Swami Dayananda Saraswati
Pages
:
92 Pages
Dimensions
:
140mm x 210mm
Language
:
English
Price
:
Rs. 200
"The way you live your life needs to unfold the view of life. The way you live should unfold the view all the way because Vedic view and way of life are never at variance throughout life."

You can buy the books by making payment by Demand Draft,
Cheque or Money Order.
Click here to view more details.


More Books on this Subject