Moments with Oneself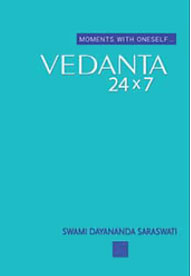 Vedanta 24x7
ISBN
:
978-81-904203-6-5
Author
:
Swami Dayananda Saraswati
Pages
:
56 Pages
Dimensions
:
140mm x 210mm
Language
:
English
Price
:
Rs. 100
"You live your life one day at a time. This is a fact of life. Every moment is a reality. It unfolds something precious. If you are with the moment, you enjoy. To recognise grace, you have to recognise the meaning, the profundity, the miracle, in fact, of just living."

You can buy the books by making payment by Demand Draft,
Cheque or Money Order.
Click here to view more details.